Description
Designed to keep up with you
A laptop isn't just a piece of electronics—it's also an investment. That's why we designed the Ideapad 330 with a special protective finish to guard against wear and tear, as well as rubber detailing on the bottom to maximize ventilation and extend component life.
Amp up your productivity—now and tomorrow
To make sure your Ideapad 330 serves you well into the future, we've made sure you can choose specs that will meet your evolving needs. Cutting-edge processing—up to 8th Gen Intel® Core™ i7—and advanced discrete graphics options from AMD and NVIDIA® assure seamless multitasking, immersive gaming, fast boot-ups, and theater-like entertainment.
Rapid Charge, any time
Running out of battery and short on time? The Ideapad 330 boasts up to 6 hours' battery life, and also supports Rapid Charge—15 minutes plugged in will give you up to 2 hours of use.* Make the most of your time.
*In power-off mode. 65 W power supply required.
Ample storage for your photos, movies, & more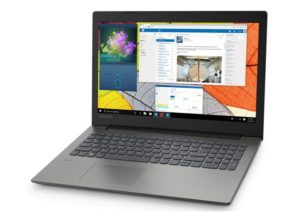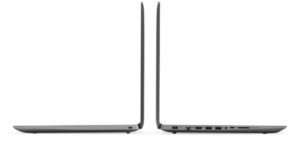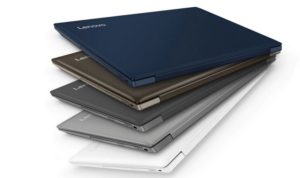 Customize your Ideapad 330's storage so you get just what you want—without paying for features you don't need. Select up to a 2 TB SATA HDD to store thousands of videos, photos, and files. A responsive PCIe SSD—up to 256 GB—gives you shorter boot-up times and faster data transfer speeds. You can also combine a 256 GB PCIe SSD SSD with a 1 TB SATA HDD for hybrid storage that gives you the best of both worlds.